JMK opens its Second Guudday Coffee shop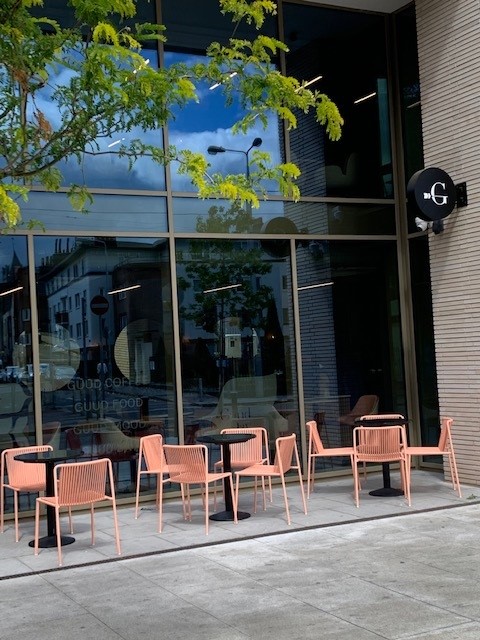 The JMK Group, has opened its second Guud Day coffee House.
Guud Day Coffee House beside the new Hampton by Hilton Dublin City Centre is the perfect pit stop for great coffee on the run. It will offer a comfortable and convenient location for all to enjoy hot and cold breakfast or lunch, with stunning views from the 1st floor up to Christchurch. Located behind the historic Four Courts, right beside the Four Courts Luas stop.
Sonia Kajani, Director of the JMK Group said, "The exciting day has finally come to open our doors to the second Guud Day in the City Centre, and we are looking forward to opening further Guud Days in the city and throughout Ireland"